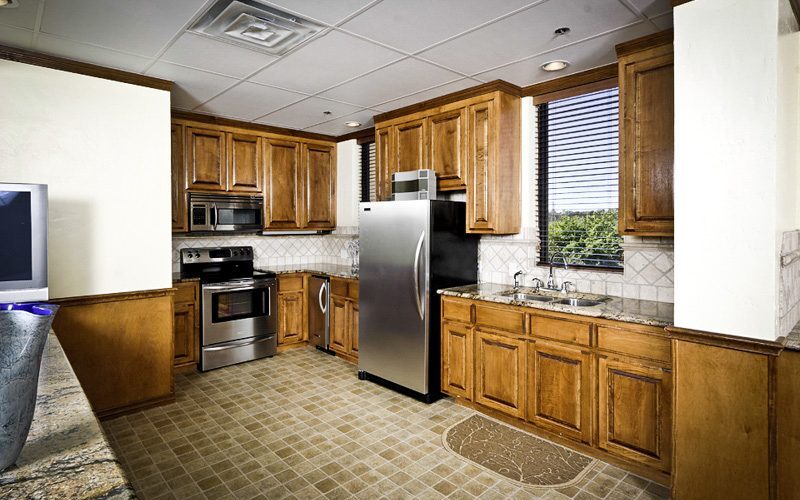 If you're thinking about updating your home, you probably have some questions. It would be great if you could redo that old kitchen with the rickety cabinets, and the bathroom with that ugly green tiling could use a refresh. But how much will it cost? And will the renovations be worth it when you try to sell your home?
The good news is that there are affordable, high-value ways to go about interior remodeling in Fort Worth, TX. Kitchen and bathroom remodeling may not take as long as you think, and can make your home more attractive. These are popular options among homeowners because they add value to the home. Let's take a look at how to go about each.
Kitchen Remodeling
Start with your budget. With a kitchen, the sky's the limit in terms of what you hypothetically could spend on everything from granite countertops to stainless steel appliances. Experts recommend the remodeling not exceeding 15 percent of your home's value. You can break that number down across flooring, cabinets, appliances, plumbing, light fixtures and construction costs.
You don't want to skimp on the design. While it's nice to dream up things on your own, you should bring in a pro for the final design process. This will keep the kitchen in sync with the rest of the home and ensure that each element fits the space nicely. When it comes time to sell your home, you can show off a kitchen that looks perfect.
You'll want to consider whether the footprint of the kitchen should expand. If your home wasn't built in the last decade or two, you'll probably want to expand the kitchen. You can do this in several ways. Perhaps knocking out a wall and opening the floor plan is the way to go, or maybe repurposing square footage from another space. Talking to a pro about how to approach this is a smart idea.
Bathroom Remodeling
Installing new fixtures, lighting and floors in the bathroom will go a long way toward making your home appear more impressive and attractive. If your goal is to sell your home in the near future, you'll want to make sure to use neutral colors and style. That way potential owners will be able to look at the space and imagine themselves in it. Adding a few luxurious touches—like a radiant heat floor—can also impress potential buyers.
When you're looking for excellent quality in interior remodeling in Fort Worth, TX, turn to the pros at RockAway Co. For 25 years, we've served the greater Fort Worth region, offering high quality remodeling and renovation services. Our team takes pride in delivering a high level of craftsmanship in every job we do.
As a family owned and operated business, we take serving the community seriously. Our home renovation services run the gamut from painting to kitchen remodels to second story additions. With our considerable experience in the field, you can rest assured that you're in good hands. Contact us today for a free estimate!
Categorised in: Interior Remodeling