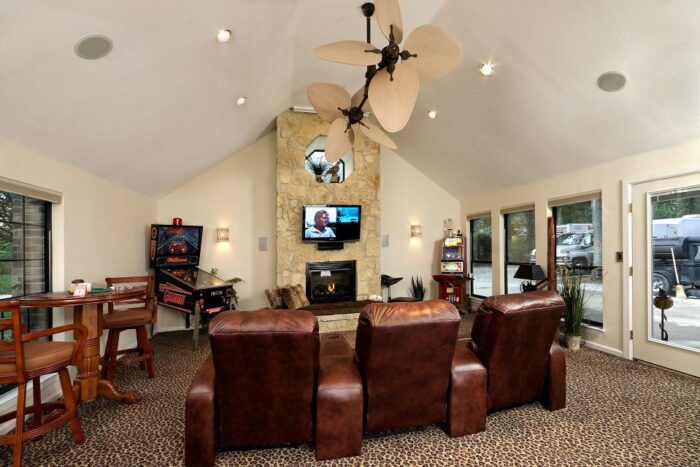 Your home is your castle—a place where you should always feel welcome, comfortable and safe. If you look around and visualize improvements or think you could do better, then it's time to make a change! If that change involves comprehensive residential remodeling in Fort Worth, TX, The RockAway Company is ready to help.
As full-service general contractors, we're equipped to provide you with start-to-finish home remodeling services: from planning the design, to executing, to the remodeling, to putting the finishing touches on your perfect home renovations.
Our Abilities as General Contractors
When it comes to home remodeling, there's nothing we can't do! We're a comprehensive residential remodeling expert in Fort Worth, TX that will work with you from start-to-finish on projects, planning out design and executing the construction so everything comes out looking perfect. Our scope of abilities includes, but is not limited to:
Bathrooms
Custom trim
Decks and pergolas
Exterior
Historical renovation
Interior
Kitchens
Media rooms
Room additions
Windows and doors
Handicap Accessibility
More than just being a full-service remodeler, we're also your experts when it comes to accessibility improvements. Our general contractors are experts on all things involving ADA/MDCP/age and place accessibility for handicapped individuals, and we take pride in making sure our home renovations ensure your living space is welcoming, comfortable and accommodating.
Bringing Your Dream Home to Life
Your home is a reflection of who you are, which means it needs to incorporate your tastes and styles above all else. Count on us to work with you directly, to figure out what your needs, wants, likes and dislikes are, so that we may incorporate them into the overall final design of your home remodeling project. When you choose us, you can rest assured your voice is being heard!
Start Planning Your Home Renovations
Ready to update and improve your home, to add value and comfort to your everyday living? Contact our general contractors today at 817-485-9855 to consult with one of our residential remodeling experts. We'll listen to your needs and wants, and bring everything to life in a way that's unique to you and your beautiful home.