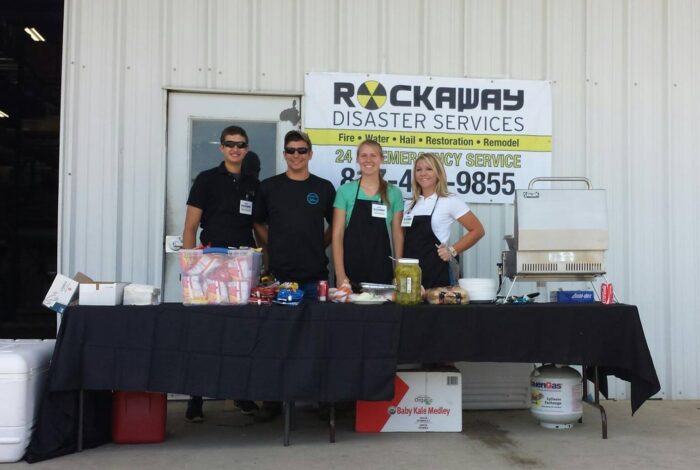 Rockaway Stands for Integrity
Rockaway has built a reputation for integrity and quality. We're not perfect, but we don't quit trying until we get as close to perfection as possible. We have worked with more than 3,000 customers and completed more than $42 million in jobs in Tarrant County thanks to customer's referrals and their repeat business. They are the foundation of our success. With a 5 year warranty on labor and workmanship and our one year walk-through after the completion of a job, Rockaway remodeling and home improvements have become the first name that comes to our customers minds when friends or family mention kitchen remodeling, bathroom remodeling or entire home renovations.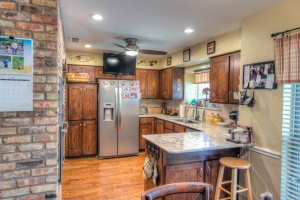 With whom can I expect to be doing business?
We have skilled designers who have an average of over 30 years experience in the home improvement industry. When they arrive at your home they will have identification and a packet with our insurance information, DnB report and referrals from past customers. Being a woman owned company, we understand that in today's market communicating who you are and what you stand for are very important in building a two-way relationship. That relationship helps guarantee a finished product that is both functional and meets your emotional needs.
How To Choose A Contractor
Scams are so prevalent that I often think we should wear a rubber band on our fingers as a daily reminder to WATCH OUT.
So I came up with something better. What's the one place in your house you visit every day? The refrigerator.
Here's a gift for your family: The Watchdog's Refrigerator Guide to Avoiding Contractor Scams. Hang this up on the refrigerator door and stay safe. Thanks to David Lobingier, Tarrant County assistant district attorney of the economic crimes unit, for helping me piece this together.
Don't pay a contractor any money upfront.
"A lot of the crooks are fast-talking, smooth-talking salespeople, and they may try to convince you that they can get a special deal on materials," Lobingier says. "For whatever reasons, they will tell you they need upfront money. Don't do it."If the contractor tries to allay your fears by telling you to make the check payable to both him and the supplier, "don't think you're protecting yourself by making it payable to two parties," Lobingier says. "They'll figure out a way to get it cashed".

And never pay with cash.

Do a proper background check.
Before choosing a contractor, check the Fort Worth-area Better Business Bureau at www.fortworth.bbb.org. But don't go by that alone.Do an internet search of the company's name and its owner with these words attached to it: fraud, scam and rip-off. See if anything comes up.

Search for the trade association for that type of business. Once you find the Web site, ask the association whether the contractor you have in mind is a member. Seek details about his or her reputation.

For companies that register in Texas, check their status at the secretary of state's Web site. You can also visit the Texas comptroller's public accounts' Web site to see whether a company has what the state calls a "certificate of good standing". A certificate means the company is current with its financial obligations to the state.

Check references.
It sounds like a hassle, but it isn't when you consider the alternative. Lobingier suggests that you ask the contractor for names of suppliers he or she uses for materials. Call the supplier and ask whether it works with the contractor on a regular basis. Ask if the contractor bills on time. Usually, you'll get honest answers.Also ask for the names and phone numbers of former customers in your neighborhood. Call and say, "Hi, I'm thinking of using this guy. He said that you hired him and that he did a good job. What can you tell me?"
Avoid out-of-towners.
This is especially true after weather-related events, such as hailstorms. "If they're not local, then they don't have any ties with suppliers here," Lobingier says. "They don't have references. So be leery of them."Do they have an actual physical address? Make sure they have one in the community and they are a local company."
Ask to see a copy of their insurance policy.
Sounds like a strange request, but Lobingier says it works. "One good sign of a business stability is if the company maintains insurance liability or workers' compensation, so if their employees hurt themselves" they are covered. After you see the policy, Lobingier says, "call the insurance company and see if the policy is still in effect."
Does Home Remodeling Increase the Value of My home?
The Fort Worth home improvement experts at Rockaway enjoy their work. Our professionals love taking your vision and turning it from a dream into a reality. Our reward is seeing the satisfaction on our clients faces when the home improvement job is completed. We are known for taking on the jobs other companies told customers "couldn't be done" and then making them happen! We also love saving out customers money. Our replacement windows from Anderson, Pella and Jeld-Wen increase efficiency, home value and save you money in the long run. Vinyl, triple pane windows and doors along with attic insulation lower energy bills, increase comfort and substantially enhance the value of your home.
One thing we have learned in our more than 20 years in business is that people and their feelings are more important than profits. We know that if we help other people get what they want out of life, God will bless us with everything we need out of life.
Thank you! Have a Blessed Day
-Barry Thombs Owner