You don't have to be a gourmet chef to enjoy a beautiful, modern, spacious kitchen. Whether you do enjoy cooking or the kitchen is just a central meeting room for your family, make sure it's accommodating and luxurious. The RockAway Company will help you plan and undertake a kitchen remodel in Fort Worth, TX that leaves your kitchen looking immaculate. Our kitchen contractors promise it'll be a room you'll never want to leave!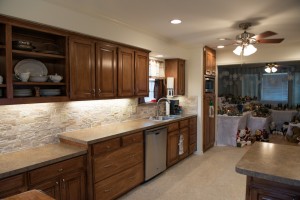 Flooring & Countertops
Any kitchen contractor in Fort Worth, TX will tell you that the first place to start planning your kitchen remodel is with the flooring and countertops. These materials are the most prevalent in the room and have the most profound effect in shaping how it looks. Whether it's granite countertops and real hardwood flooring, or butcher block counters with premium vinyl flooring, we'll make sure it all comes together beautifully.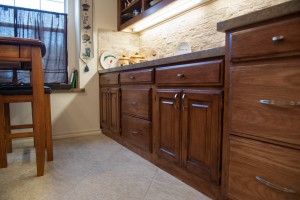 Cabinetry
Cabinets are the face of the kitchen and the most versatile, functional part of the room. Let us outfit your kitchen with cabinetry that looks beautiful and stylish, while also being accommodating to all of the essential items you'll be storing in them. Whether you need to add more cabinet space, change the layout of your existing cabinets or just revamp what you have, we'll lend our insight to a cabinetry solution that's absolutely perfect.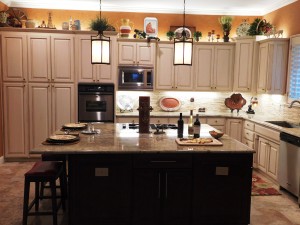 Space Utilization & Style
Once you've got the materials for your ideal kitchen upgrade picked out, the task becomes assembling them in the perfect layout. Our kitchen contractors will consult with you and make recommendations that mesh with your home's layout, to ensure your kitchen space is maximized. We consider all variables, including appliance location, walkways, furniture, line-of-sight and much more, promising a kitchen that feels as good as it looks!
Design the Ideal Kitchen
The kitchen is the heart and soul of your home—make sure your decision to upgrade involves The RockAway Company. Give us a call at 817-485-9855 today to discuss your vision for the perfect kitchen remodel and to learn more about how we can design a space that's everything you've always dreamed of!